"I love you guys, you just make things so simple."
Tiffany Hines, President
Global Escapes Travel
Read More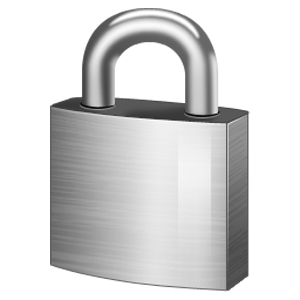 S4: Simple. Secure. Savings. Service.
ClearLink provides technology services that let you stop worrying and get back to business—all while saving thousands in service calls and fees. Call today to learn more about what ClearLink can do for your organization.
Call Today: (706) 549-2809 HIPAA Compliant Technology
Deadlines for HIPAA compliance are fast-approaching. Are you ready? Avoid the $50,000 fines and schedule your HIPAA assessment today.
Schedule Your Assessment
Simple
---
One Call, One Stop:
ClearLink deploys and manages technology solutions for businesses of all sizes, in all industries. Make one call to manage your organization's communication and technology needs.
Managed Services: Focus on your business and let ClearLink focus on your technology. You never knew it could be so easy.
Secure
---
Highest Standards: ClearLink employs the highest standards in authentication and data encryption.
HIPAA / PCI: ClearLink secures your data using HIPAA- and PCI (Payment Card Industry)-compliant technology. Don't risk your customers' or patients' data with lower standards.
Savings
---
More Management, Less Break/Fix: Stop problems before they happen with remote monitoring and support. We know you'll love our technicians, but now you can love them from a distance.
Our Savings, Your Savings: Get exclusive reduced rates for subscribing to our cloud-managed services. Take advantage of savings on the front end as well as the back–fewer service calls, cheaper service calls. It's a no-brainer.
Service
---
Fastest Response Times: We can even fix problems before they're reported.
Our Technicians, Your Partners: When you choose ClearLink, you're choosing Mark, Jody, Josh, Matt, Teddy, Chase, Allen, Linda and Cynthia. You'll know us, and we'll know your business.
So you're tired of working on a slow laptop. It's definitely a great time to upgrade, but what kind of laptop will suit your needs? With ever-changing technology standards, it's important to know what hardware is good enough to power your business. Fortunately for all of us, laptopmag.com has compiled a great buying guide for 2015. Here are a few highlights:
OS: Windows 8.1 is the new standard in business operating systems. Make sure all essential applications are compatible with Windows 8 before making the leap.
Processors: The Intel Core i-series is still the industry standard for overall power and productivity. While an i3 might be enough, the i5 is a great balance of price and power. The AMD A-series is best for buyers on a very limited budget.
RAM: 4GB is the new minimum. If you're looking to multitask, look for 6GB, 8GB, or more.
Hard Drive: Solid-state drives (SSD) are the fastest on the market, but their storage capacity is often significantly less. If you want the fastest load times, go for an SSD hard drive. An SSD drive coupled with an external hard drive will give you a good balance of storage capacity and speed on the road.
ClearLink…we love them here at Terrapin Beer Co.! ClearLink installed our phone lines, manages our server, keeps us in killer hardware and offers amazing IT support! They are usually able to solve our IT issues within minutes of a call and if they can't fix it remotely someone is at the brewery right away. We've enjoyed building a working relationship with the company and the staff are all quality people who are a pleasure to have around! Julia Weckback
ClearLink is a wonderful company and the staff is top notch! I've worked with ClearLink for the past two years and I can't imagine doing business without them! I highly recommend ClearLink and appreciate their support!
Morgan Massey
ClearLink Technology Solutions
ClearLink Technology Solutions
182 Ben Burton Circle, Suite 200
Bogart, Georgia 30622
IT Division: 706-549-2809
Telecom Division: 706-548-2371
Fax: 706-549-3789
HelpDesk Support: 706-995-3157